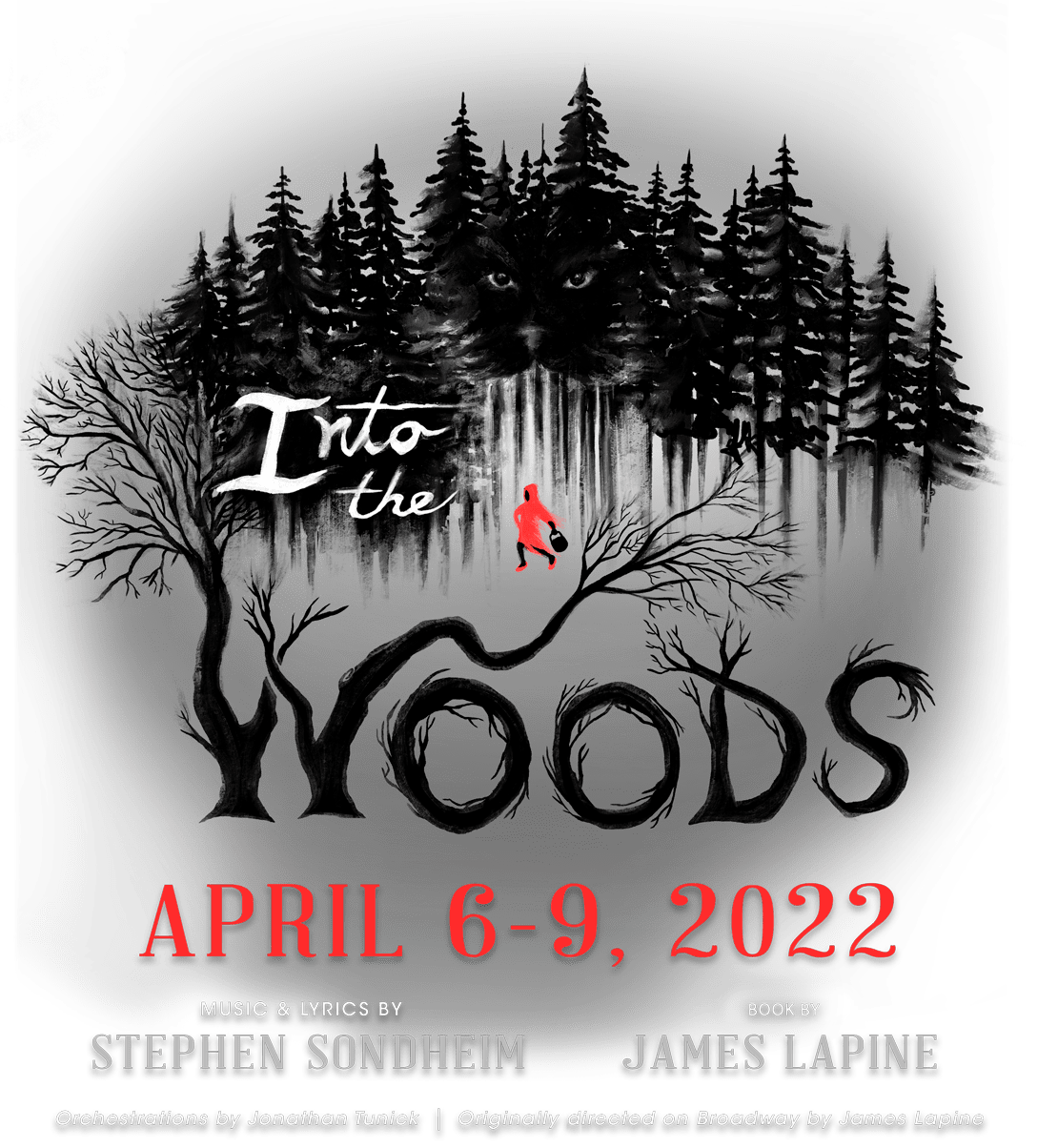 April 6-9, 2022
Battery Gadsden Cultural Center
SHOW ADDED ON APRIL 10TH!
The inaugural season continues with Stephen Sondheim's Into The Woods. This Brothers Grimm-inspired musical presents your favorite fairytale characters with a twist when their classic stories intersect.
An ensemble cast leads the audience on a journey through an imaginary world that isn't so different from our own. Reinforcing the moral that "Children Will Listen," this cautionary tale reminds us that we should choose our words wisely, and that our actions have consequences.
Venue opens at 6:30pm, Show starts at 7:30pm
Tickets $65/$80/$125
CAST
(In order of appearance)
Scott Pattison*
Narrator/Mysterious Man
Carla Woods*
Jack's Mother
Molly Mustonen
Baker's Wife
Katie Small
Cinderella's Stepmother
Quincy Clark
Cinderella's Father
Audrey Black
Little Red Ridinghood
Schyler Vargas
Wolf/Cinderella's Prince
Julian Blake Gordon
Rapunzel's Prince
Jenna Flaherty
Snow White
Bailey Rose Gaines
Sleeping Beauty
Isaac Hayward
Music Director
Andrew Palermo
Choreographer/Assoc. Director
Michael Downs
Scenic Design
Tracy Christensen
Costume Design
Tammy Smith
Lighting Design
Amanda Clark
Wig/Makeup Design
Reilly Klonowski
Production Manager
Becca Cardo*
Production Stage Manager
Carson Roxanne Gantt
Assistant Stage Manager
*Appears through the courtesy of Actors' Equity Association, the Union of Professional Actors and Stage Managers in the United States.